Size is a matter of taste. Small posters convey a subtle elegance, while larger sizes are great for statement pieces. Many would consider 50x70 cm to be the "standard" size of posters. Mix and match sizes for a great modern look. Use the below size guide to get a feel for how the sizes compare to each other.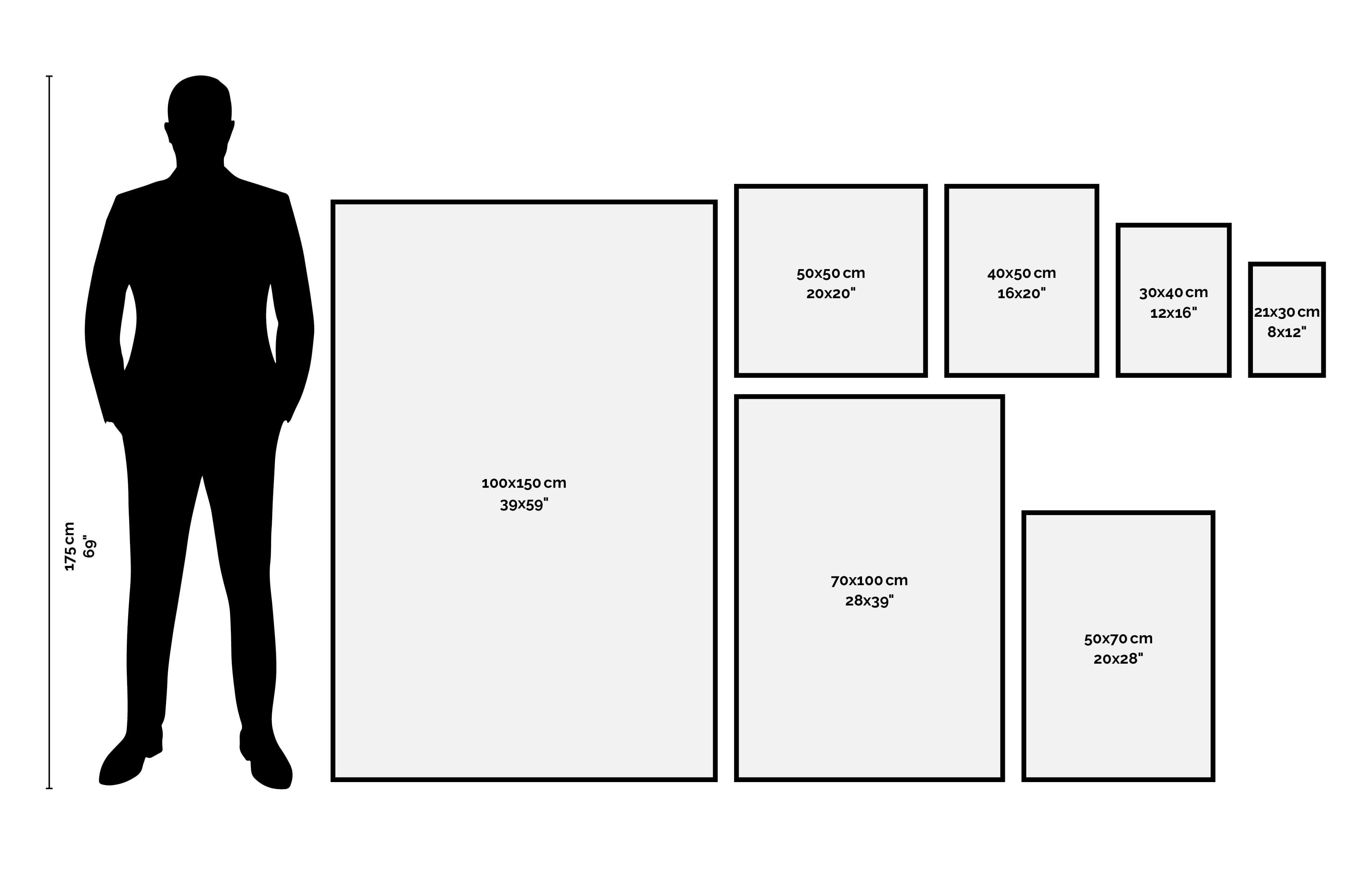 Which frame size goes with which poster?
Frame and poster sizes correspond one-to-one. This means our frames will fit a poster of the same size, so choose a frame that's the same size as your poster.
For example, a 50x70 cm poster will need a 50x70 cm frame.
Posters with a white border
Poster sizes always refer to the dimensions of the paper. Many of our prints include a white border for a nice effect, which means the motif itself is smaller than the given dimensions but the poster will still fit in a frame of the same size.
Choosing a mat board/picture mount
Adding a passepartout (mat or mount, in English) is a great way to class up any framed print. Choose a mount with the same outer dimensions as the frame, and the same inner dimensions as the poster.